SSA (PTA)
Here you will find general information on the Shawfield School Association (SSA) , who we are, upcoming and previous events, as well as details of past SSA meetings.
The SSA is made up of the parents and teachers of children at Shawfield Primary School.
Our main aim is to help enhance the children's experience at the school by raising funds for equipment, environments and other extras (that the school may not be able to fund with its budget) to make Shawfield Primary the best it can be for our children and future generations.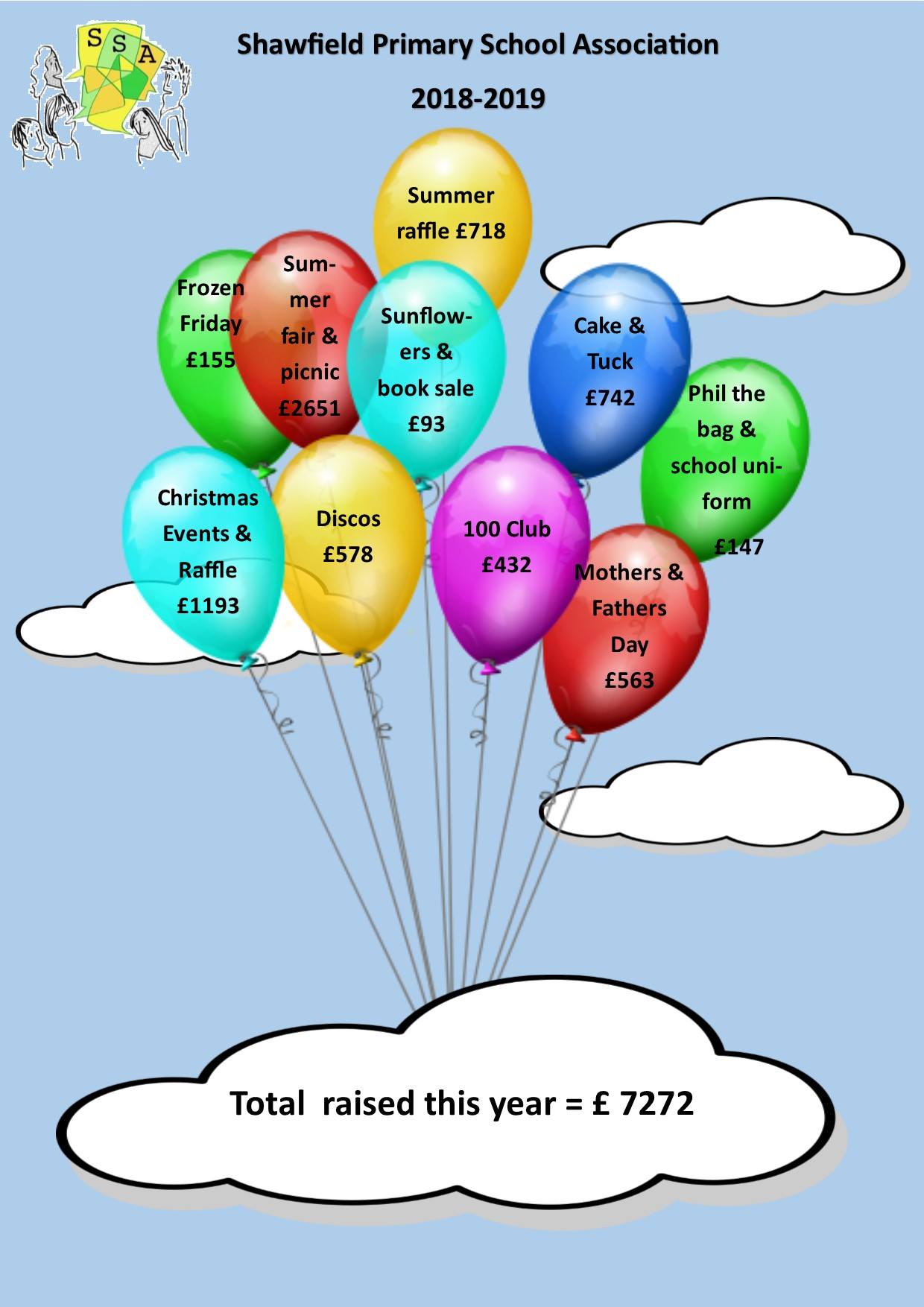 Over the 2018/19 academic year we raised £7000 for the school and have funded a outdoor learning equipment, , playground marking and games, whole class guided reading book sets and school trophies to name but a few.
Our secondary aim is create, boost and enjoy a real community feeling for parents, teachers and the children. We aim to make our events as inclusive as possible so that they attract attention from the wider community as a whole and not just from within the school. Our events can range from specific fund raisers to more social events where you can meet other parents/carers.
We'd like to think we are a social bunch and are always ready to welcome new committee members or people who are willing to help out in any way.
Once your child starts at Shawfield Primary School you become a member of the SSA. If you'd like to be more involved by becoming a committee member (and be able to vote on PTA decisions, including how the money we raise is used to fund projects) please contact the school office.
You can also follow us on Facebook
We hold 2/3 PTA Committee meetings a term. The next committee meeting date will be posted on Facebook and Twitter It's always nice to see new faces so please feel free to come along and join us, everyone is welcome.