SSA (PTA)
Welcome to the Shawfield School Association (SSA)
Welcome to the Shawfield School Association (SSA) where teachers and parents work together to raise funds to help enhance our school for the benefit of all its children.
The SSA is made up of the parents and teachers of children at Shawfield Primary School.
Our main aim is to help enhance the children's experience at the school by raising funds for equipment, environments, and other extras (that the school may not be able to fund with its budget) to make Shawfield Primary the best it can be for our children and future generations.
Our secondary aim is to create, boost and enjoy a real community feeling for parents, teachers and the children. We aim to make our events as inclusive as possible so that they attract attention from the wider community as a whole and not just from within the school. Our events can range from specific fund-raisers to more social events where you can meet other parents/carers.
We'd like to think we are a social bunch and are always ready to welcome new committee members or people who are willing to help out in any way.
Once your child starts at Shawfield Primary School, you become a member of the SSA. If you'd like to be more involved by becoming a committee member (and be able to vote on PTA decisions, including how the money we raise is used to fund projects) please contact the school office.
You can also follow us on Facebook
What your 2020/21 fundraising is buying
Guildford Community Lottery: your donations are making a difference
The school has asked the SSA to help fund some new educational panels/signs to be placed on the external classroom walls, facing the playground. This is to replace the former panels which have now been removed following sun damage, leaving the external walls bare. These panels are used as part of the curriculum and are engaging for children across the school.
| | |
| --- | --- |
| | |
| Area to be fitted with new signs | Example of existing signs |
Throughout lockdown, the SSA has been unable to run its usual events but were grateful that despite the pandemic, and through parents' subscription to the Guildford lottery, we raised enough funds to donate £600 to fund this school project. The new panels will be selected with the school Ambassadors, and we look forward to sharing the photos once fitted.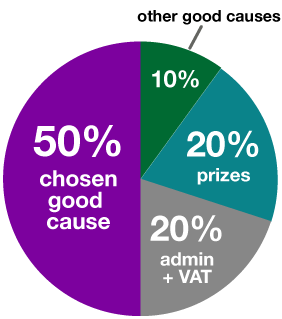 The Guildford Community Lottery is an exciting weekly lottery that raises money for good causes in Guildford. Tickets for the lottery cost £1 a week. Each ticket has a 1 in 50 chance to win a prize, with a top prize of £25,000! That's a better chance of winning than the National Lottery or the Health Lottery.
Each ticket has six numbers, and each number is between 0 and 9. There will be a draw every Saturday night when a six digit winning combination will be picked. Prizes will be given to players with tickets that match the first or last 2 to 6 numbers from the winning combination. Match all six and you win the jackpot!

To support the SSA through the Guildford Community Lottery, simply visit the following website https://www.guildfordlottery.org/support/shawfield-school-association, choose SSA as your cause, 50% of every ticket will go directly to the SSA, and you have a chance of winning some big prizes.
Target for 2021/22
Our next big target
As part of the ongoing school improvement plan, the school wish to provide each child with a copy of the class text. The School is also looking to remodel the library, and they intend to increase the number of bookcases to hold their enhanced library. The school aims to increase the quality and quantity of book stock and needs our support to get here. The SSA has set a target of £10,000 to help complete the project.
How will we do this?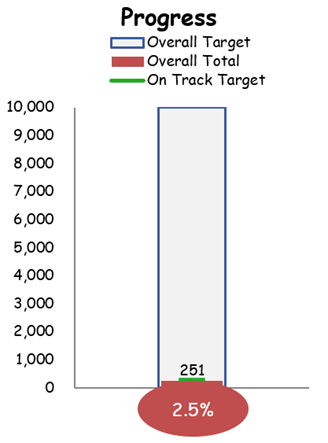 We plan to reach this target by:-
Hosting a summer fun day
Attending local community fundraising events
Promoting the Guildford lottery subscription
Promoting the use of Amazon Smile
Quiz events
Cake sales
We will track the progress on our Shawfield totaliser and provide regular updates about how the money raised is being spent.
Other funding sources
Contact Us
Shawfieldschoolassociation@gmail.com
https://www.facebook.com/Shawfield
Chair: John Tonks
Treasurer: Graham Thomas
Secretary: Penny Gray