Phonics and Early Reading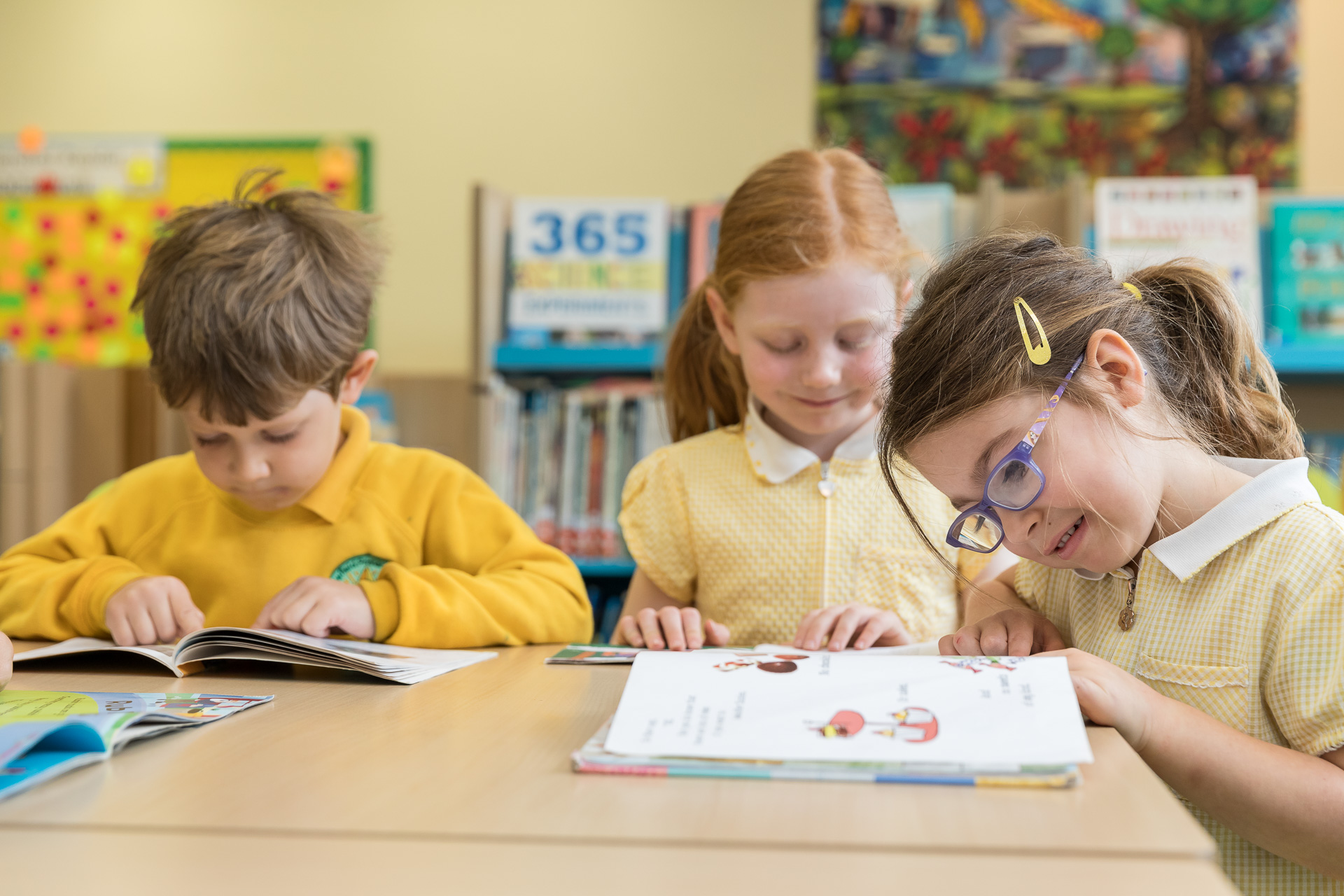 We use Read Write Inc. to teach Literacy through synthetic phonics in Reception and KS1. This is taught discretely every day and children are frequently assessed so that they can make good progress through the scheme. This approach develops our children's early phonics skills and encourages them to become enthusiastic readers.
In Reception and Year 1 we are using the PM Benchmarking resource to ensure the accurate assessment of the children's reading. The children will read books organised by colour bands, which they will move through as their reading progresses.

Once children reach Orange colour books, they work through our Accelerated Reader programme. Accelerated Reader ensures children read appropriate books to develop their reading stamina and ensures children are sufficiently challenged by the texts they are reading. Children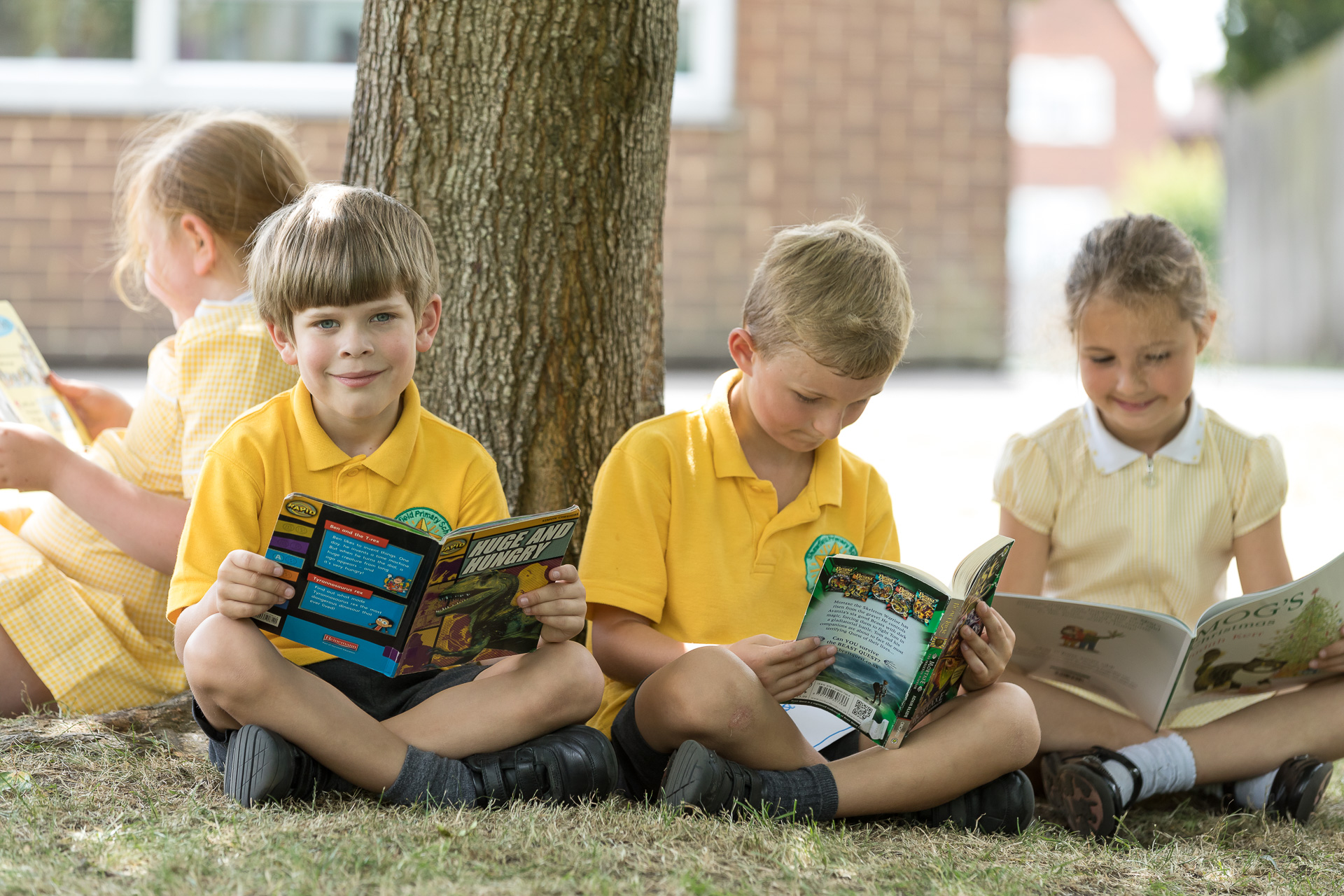 complete quizzes on the texts that they read, developing accurate reading comprehension skills. Feedback from the programme is used by the class teacher to help inform planning and support children with their next steps.
All children can also choose from a range of books in the class collection and the school library to take home and read.