Willow Class welcome Michael Gove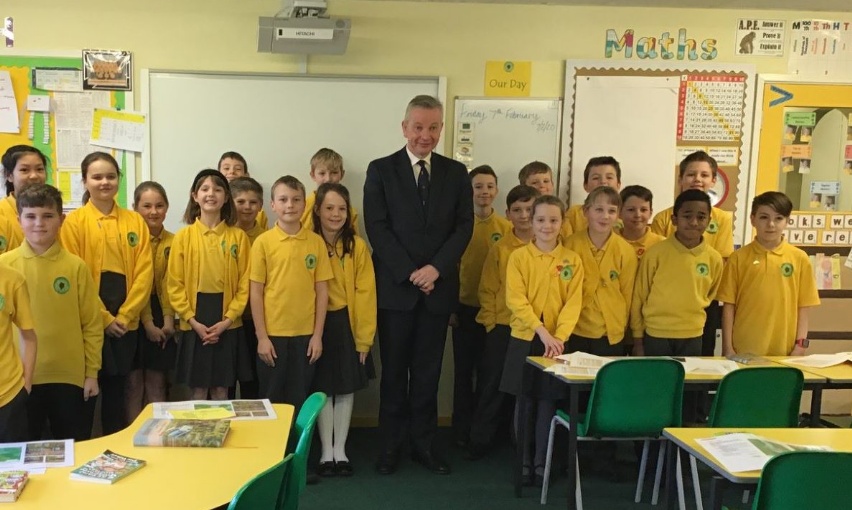 This Friday 7th February, children from Willow class welcomed local Surrey Heath MP Michael Gove to our school. Mr Gove MP was responding to letters written by the children after their visit to Parliament in September where many of the children wrote about Road Safety concerns in Winchester Road and within Ash.
He and his team listened to a presentation from the children and answered questions, including about his favourite football team QPR. He hopes that his support will see improvements made to the road directly outside school.