Year 4 attend Winchester Science Museum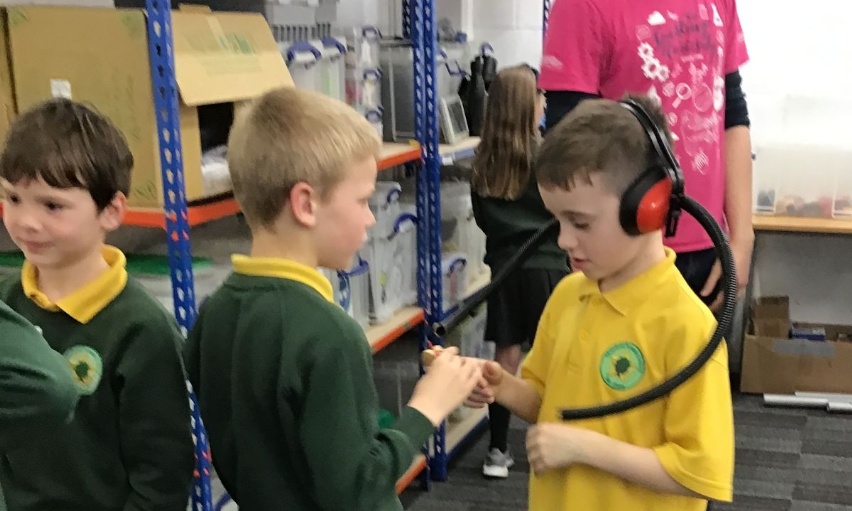 We are delighted that Year 4 were able to attend Winchester Science Museum and Planetarium last Friday.
The children attended workshops and talks at the STEM centre to enrich their learning into the broader science curriculum. The children participated in a loud, interactive workshop to explore how we hear and process sound. They were able to experiment with weird and wonderful gadgets and reinvent themselves with different ears!